La prohibición de los spoilers que levantó Marvel al elenco de Avengers: Endgame se retiró el pasado 6 de mayo, a dos semanas del estreno en cine, y es por ello que ahora los actores pueden compartir videos y fotografías de cómo fue grabar la película más esperada del año, y si nosotros nos divertimos en la sala de cine no se compara con lo divertido de estar en el estudio rodeado de tantas celebridades.
Entre las personas que han compartido fotos del rodaje tenemos a Chris Evans, Robert Downey Jr. o los mismísimos hermanos Russo, aunque claro también tenemos a otros, como Chris Pratt o Zoe Saldaña, quienes no pudieron esperar a que se levantara la prohibición y publicaron videos ilegales en las redes. A continuación te presentamos 20 fotografías y videos que demuestran lo bien que se la pasó todo el equipo de Endgame.
1. La reunión entre Tony Stark y Peter Parker
2. Una foto de los Avengers, sin Scarlett Johansson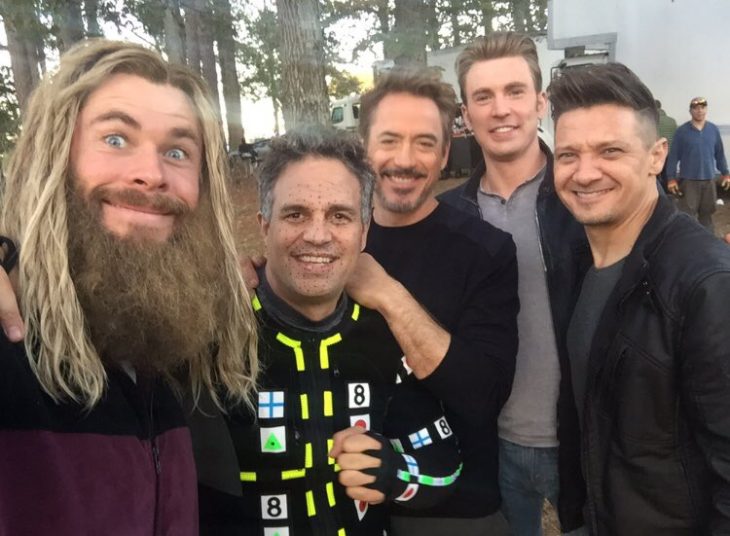 3. Black Panther y Capitán América, hablando sobre el vibranium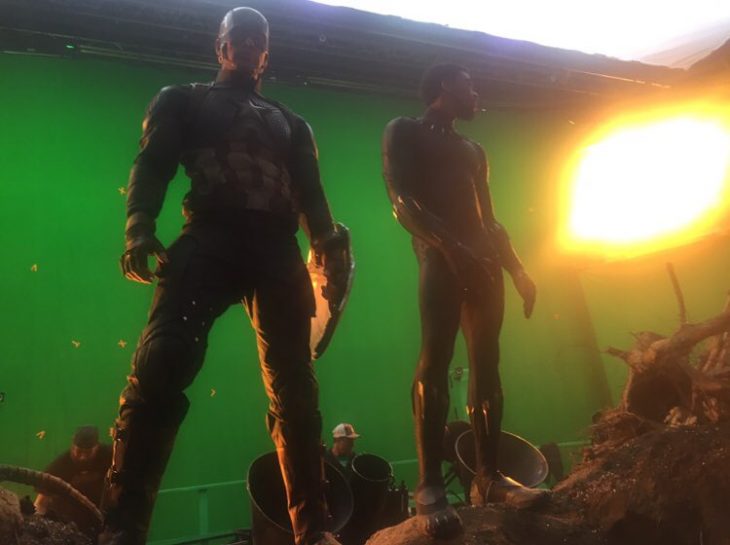 4. Cantando "feliz cumpleaños" a Iron Man por su undécimo aniversario
5. Las chicas vengadoras, retratadas por Tony Stark
6. Un recuerdo de Stan Lee en su cameo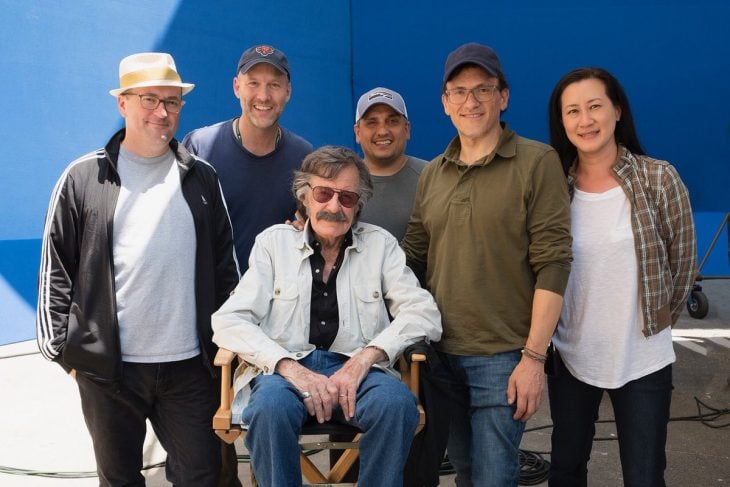 7. Star Lord y Nebula
8. El video prohibido de Chris Pratt
9. Gamora cantando en español y tomando mate
10. Thor y Anthony Russo en el primer día de grabación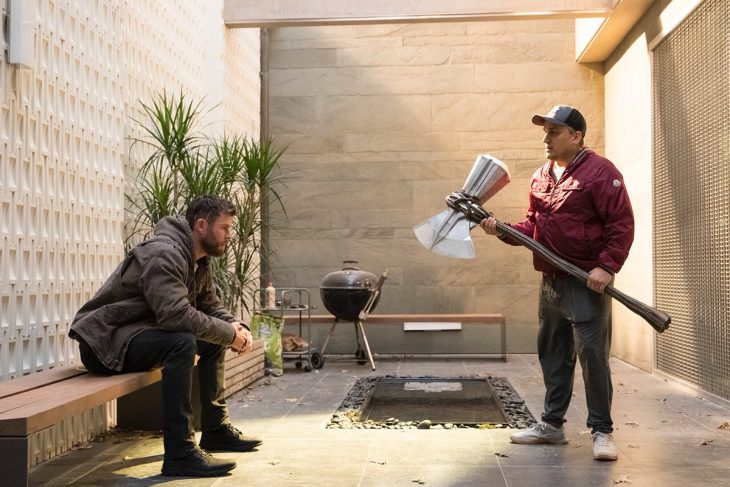 11. Y aquí los hermanos Russo con Tony Stark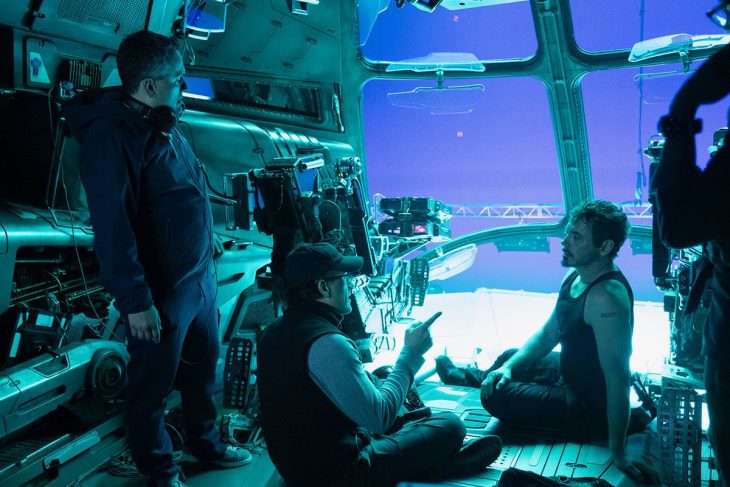 12. Elizabeth Olsen también compartió su escena
13. Y cómo fue su día de grabación
14. El traje de CGI de Renner
15. La reunión que Robert Downey Jr. organizó para los Avengers
16. Con mariachi
Flashback to a little lunch @RobertDowneyJr threw while we were shooting @Avengers. What can I say, the music took hold of me…🕺🏻🤷‍♂️ @ChrisEvans #paulrudd @Renner4Real @Russo_Brothers @MarkRuffalo #scarlettjohansson pic.twitter.com/UfzHPxRsMY

— Chris Hemsworth (@chrishemsworth) May 7, 2019
17. Un video de Chriss Evans que resume un día de rodaje
There's so much to love in this little clip:
-Danai dancing
-Tessa laughing
-Mark having no clue what's happening
-Renner being Renner
-Rudd being Rudd pic.twitter.com/T8b6V1Xsp9

— Chris Evans (@ChrisEvans) May 12, 2019
18. Y una foto de Steve Rogers de anciano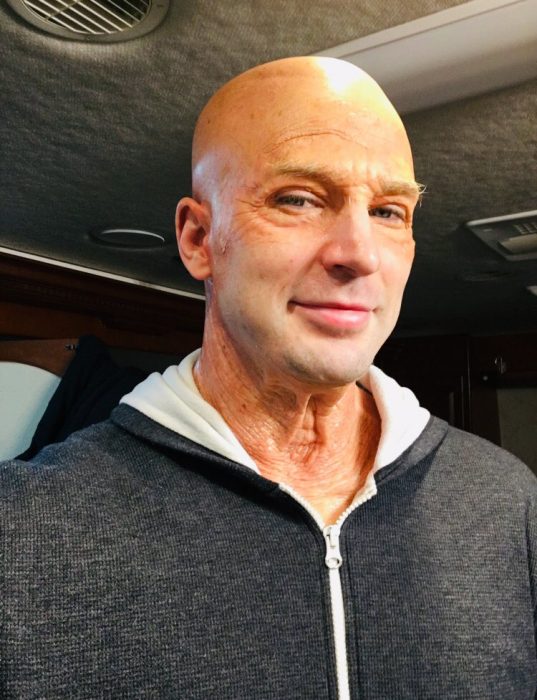 19. Robert Downey Jr. siendo Robert Downey Jr.
20. Todo el elenco y equipo que participó en la escena de la batalla
Al parecer, la filmación de Avengers: Endgame fue lo más divertido que les ha pasado a estos actores en mucho tiempo. Qué bueno que pudieron sacar sus cámaras, a pesar de que estuviera prohibido, porque así pudimos enterarnos de lo que fue esta experiencia para ellos.