Son tantas las películas donde se protagonizan a personajes rudos y musculosos, que no te imaginas a todo un macho alfa mostrando su lado humano. Así lo demostró Dwayne Johnson, mejor conocido como The Rock, al tomarse el tiempo entre su apretada agenda para pasar un día con sus fans con necesidades especiales o capacidades diferentes.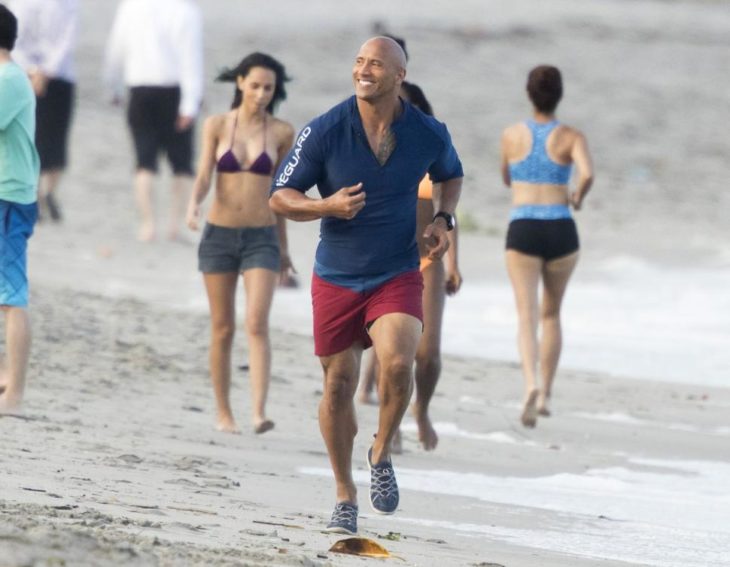 Son estas acciones que causan admiración en estos actores de Hollywood, quienes, pese a tenerlo todo lo material, también ponen atención en la gente vulnerable.
Una vez más, demostró lo importante que son para él sus fans y documentó en Instagram la experiencia y el tiempo que pasó con niños con necesidades especiales.
"Un día muy especial. Hoy tuve el placer de conocer y pasar tiempo con la señorita Ashley Rodríguez de Make-A-Wish. Pasamos el rato, comimos algo juntos y charlamos acerca de las cosas interesantes que tenemos en común: nuestro amor por la pizza, el miedo a las arañas y el amor a nuestros perros"
"Gracias universo. Él no puede hablar mucho, pero me dijo 'Te amo' en lenguaje de señas. Di gracias a él por ese amor"
"Impresionante día de The Rock, mi hombre es Larry"
"Antes de despedirnos, Ashley tuvo una última petición. ¡Cómo podría resistirme a una dama tan hermosa!"
Al parecer la fama nunca se la ido a la cabeza de Dwayne Johnson, lo cual le hace ganar más fans, aún.